WordPress is the most popular CMS to create websites or blog right now. CMS stands for Content Management System.Wordpress is the simplest,easiest content management system to create your website or blog. You can also call wordpress a software which help you to build your website or blog.
According to w3thechs.com,about 43.3% of the world's websites are powered by wordpress.If you are beginner to wordpress,it's an excellent choice for you to choose wordpress to build your website.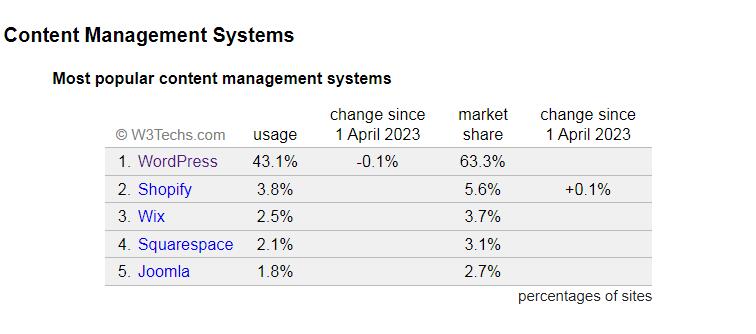 Is wordpress free?
Yes,wordpress is an open-source CMS licensed under CPLv2.It's completely free for use.Anyone can use it to build their websites or blog.At the same time,for experienced user,they can even modify the code of wordpress,change it as they want for free.However,if you are a beginner,you can still build your website easily with wordpress.You can make your website more bueatiful by wordpress themes and wordpress plugins.
What is wordpress theme ?
WordPress theme is a special feature of wordpress.With wordpress theme you can build different websites with customize page layouts, fonts and colors.
WordPress theme is a collection of files(images,style sheets,and php code) which can make your wordpress site more professional.Since not all website owners are developers,by wordpress themes,they can still build excellent website without any coding knowledge.
For example,if you want to build a pet website,you can install a wordpress pet theme and them customize the site appearance to site you want.With the wordpress theme,you can control the presentation of your site.If you are entering pet product business,you can also intall a wordpress pet theme with woocommerce,by this way,the pet theme can display your pet blog posts and offering a different appearance for your online pet store pages.
There are free wordpress themes and premium wordpress themes. You can get wordpress themes by wordpress theme directory or purchase premium wordpress themes in third party wordpress themes platform. Check here for the best place to purchase premium wordpress themes.
What is wordpress plugin?
A wordpress plugin is a software that insert to your wordpress site.You can call it the extension of your wordpress site. WordPress plugin can add new features to your website.Just like you install new software to your pc or smart phone.Wordpress plugin is actually a software inside software.For example,if you want to add an affiliate program to your ecommerce site,you can install an affiliate plugin.If you want to add a chat button to your site,you can install a whatsapp plugin.There are tens of thousands plugins which developed by third party developer.Plugins make wordpress more customizable than other content management systems. WordPress Plugins and themes make wordpress to become an eco-system which can grow bigger and bigger.
You can find most plugins from wordpress plugin directory, or you can purchase premium wordpress plugins from third party marketplace or developer.
What kinds of website can wordpress build?
By the latest version of wordpress,the core code have been change.Wordpress not only can build a blog site,but also can create any kind of website.There are lots of popular websites are built by wordpress.With wordpress,you can build:
Business website
eCommerce shops (retails and wholesales)
Blogs
Landing page
Social networks
Famous websites built by WordPress
WordPress is not only used by individuals,but also by big business.Since wordpress is an open source CMS,and together with thousands of plugins and themes,which make wordpress very friendly to its user.Lots of well known commerce websties are also powered by WordPress.
1. Dell.com
dell.com is well known PC producer. dell.com is powered by wordpress.
2. Newegg.com
newegg.com is well known ecommerce platform. They have huge visitor traffic everyday,and their official homepage is powered by wordpress.
3. Bloomberg.com
bloomberg.com is well know media website. bloomberg.com is also powered by wordpress.
Since so many well known individual websites and commerce entities websites are powered by wordpress, i am sure wordpress can also satisfy most of your demand.
How to install wordpress as beginner?
You can download wordpress from wordpress.org and install it to your local host. However,it's little complicate if you do so.
If you are a beginner and want to create your website start your business quickly, the best way is build your wordpress site by cpanel. You can purchase a share hosting and create your wordpress site by the cpanel in your share hosting service.Most share hosting company provide cpanel which can help you to build your wordpress site within minutes. All you need to do is prepare your domain and add the domain to your share hosting.
Conclusion
WordPress is one of the most powerful open source CMS now. With it's plugin and theme ecosystem,you can build all kinds of website as you want. WordPress take up 43% marketshare of all CMS, therefore,you can easily find the solution when you have some problems while using wordpress. There are plenty forums and tutorial of wordpress, making it easy to learn and use wordpress to create your website. So if you are going to start a website,choose wordpress as you content management system.